The ongoing trend of companies adopting for call center services is on the rise and most of the developing companies have now begun to feel the need for it. Considering the factors that an introduction of a new product or an ongoing service results in voluminous incoming calls from customers. As witnessed, many companies that have flourished over the years, their predominant ingredient was client maintenance. What is the vital ingredient for attracting a prospect or retaining the client? There could be a thousand answers to it, but the basis always lies on the fact that, customer need and want must be fulfilled in every possible way. The company who successfully manages to do that without creating any room for doubts then the company is ought to climb the ladders of success. The customer service representative should be able to read the mind of its customers in case there is any hint of apprehensions, queries, anxieties related to a product or service.The moment companies successfully manage to deal in this segment then they have managed to garner the confidence of the client, and once that is attained the success ladder will never reach its end.
This is the greatest quality of an outsourcing call center service provider. The endeavor of any call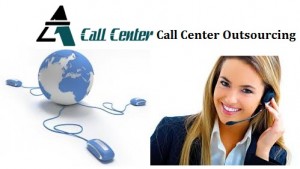 center for that matter is to deal with the aspect of maximum client satisfaction. Everything concerning this area of client satisfaction is a forte of a client servicing company. Let's have a walkthrough of the features that will compel you to opt for services from a call center service provider:

1. Completely Equipped – There are times when companies need to form a team for its customers to assist them with their purchasing and after-sales service for which they require professional customer care support service representatives. Making a new team may not be a very bad idea but the cost that comes along with it can be a drawback. The time required to train the new employee, followed by purchasing of necessary tools. The best route preferred for a company would be to opt for services from an already full-fledged set up of a customer service center. They have the necessary tools, plus they have trained staffs and they are aware of the nuances that come along while dealing with customers on phone. Most importantly being in the industry for a long time they are aware of the psychology of a purchaser and the doubts that may come along, these skills of a customer service representative is remarkable. They can improvise with the situation in case of any misunderstanding and deal with it tactfully. Also at times, the companies don't have sufficient budget for hiring, training, office expansion, then the wise direction for the company is to opt for services from a call center.
2. Consistent Focus – A call center company has many departments to deal with; if a separate segment is added to the list then this will drive away the focus from the present scenario. So it is best suggested that companies opt for a completely developed set up of a customer service representative team that can be found with a call center service providers.
3. Cost- Effective – Call Centers to have thousands of employee's working day and night. To maintain this level of proficiency they are also equipped with the latest technologies. Plus they are receiving constant calls from customers. To maintain a smooth flow of conversation the call centers are equipped with expensive equipment plus the trained staffs. All of these can be provided to the client at a reasonable cost without the clients undergoing the hassle of acquiring these services separately which will only come at a huge cost.
4. Continued Services – One of the best features about the customer service centers is that they are open 24*7. They are available throughout the holiday season even if it is festive, they will be there to serve the customers even on weekends. The problems of customers can be solved even at the most unexpected hour or an unexpected day.
5. Market Survey and Research – The customer service representative is in direct conversation with the customer. This process helps the representative in getting to know the client and through this method, the customer service representative is getting acquainted with their likes and dislikes. This entire procedure can be carried out as a market survey and this will assist the clients with their research module related to their products and services. This data can be useful to revise and correct errors if any.
These entire aspects help in developing and building a relationship with customers to its very core and we can directly term this entire gamut as customer relationship management, therefore, making a customer service center a powerful medium for your business.
Most of the countries provide the services for call center, Philippines, Mexico, China, and India amongst others. I am not here to brag about a particular service or a country but my statement is based out of statistics which states that India has surpassed all the other countries in providing these services. What makes the Call Center Outsourcing Companies in India outperform the other players in the market? It is the abundance of resources that are required to perform the task at hand. For an example the IT, Human Resources, Infrastructure and the Intellectual Capital that is required to keep up with the Industry. In addition to these factors, India was exemplary in each of these fields.