Call center support: Not limited to receiving calls
Whenever we talk about a call center, we usually picture an office with many employees sitting next to each other and attending the calls of customers. Irrespective of whether an enterprise possesses the capability of setting up its own contact center or utilizes the services offered by an outsourcing company, quality of service is something that matters more than anything else. In addition, the widespread expansion of call centers has made it possible for people to meet the requirements of customers in an efficient manner. This also gives a boost to the sales and thus ensures success to your business.
We live in a world where competition is inherent to every field of business. Every service provider wants to make it to the top in the minimum time. In this situation, bottom lines and cost savings also matter a lot to the overall performance of an enterprise. Consequently, the majority of companies outsource their work to a third-party that is capable of making use of advanced technology to live up to the expectations of its customers. The trend of utilizing an external resource for a company's internal function began as an experiment. However, it stayed and soon the hogged the limelight with organizations churning out huge profits. Outsourcing is now a business tactic to get the best at reasonable prices.
Eventually outsourcing finds its place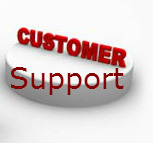 Globalization and cutting-edge developments in the area of technology have helped us conquer distance with the help of information. Although we may not be able to physically feel what is happening in a distant corner of the world, we still get the details of those happenings at the click of a mouse. The world has shrunk in the truest sense and each one of us is making the most out of this shrinking world. In addition, the individuals who intend to make hay in such an atmosphere do not have any dearth of opportunities and can be successful with a little bit of prudence.