Anybody who has organized a conference or seminar knows that arranging the audience and panelists is the most arduous task out of all. Ensuring full attendance of people is easier said than done. Unlike for Events where you only need to send an Invitation, in the case of Conference, one has to get Seminar Registration Forms filled up. Then you also have to personally get confirmations from people through incessant follow-up. Even the Seminar Registration Software are insufficient as they help you with only filling of forms and not follow-ups.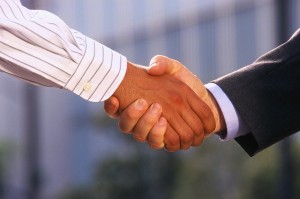 With our experience of serving clients, we realized that most of them turned to us only after messing up in their first few seminars or conferences. Typically people don't feel the need for professional seminar registration services and it is not the most popular call center solution, like for instance Customer Care Services is. But the need for Seminar Registration services becomes imminent as the people get entangled and hassled in all the arrangements, and the day of the conference draws closer.
That is why we are compelled for enlisting the benefits of Conference and Seminar Registration Services in our blog, so that people who want to organize a seminar are able to understand how outsourcing to professionals can help them.
So this is what you get when you outsource to A1 Call Centers:
Customized Registration Form
First time organizers are most likely to just pick up a sample of Seminar Registration Form template from the internet and use it. But these are definitely not created to suit to your exact requirements. When you outsource, you get a Seminar registration template drafted by our experts, specific to the requirements of your Conference and designed as per your theme etc.
To ensure a large turnout, you need to regularly send reminders to the intended audience. When you call every person, and personally confirm their attendance, then you get the best estimate of how many people will actually attend. This task is perfectly done by the courteous and adept Call Center Agents.
All the data, like the details of the audience, the details of the panelists etc. is maintained in a properly indexed and easy to-use format. Also the status of confirmation of attendance for each person is noted and this tabulated digital report is accessible to you always, 24×7.
But apart from these, the biggest benefit that you get is- peace of mind. So be assured of all the organization, and just immerse yourself in the topic of the seminar. Now this calls for applause!