Most call centers have not been able to figure out this puzzle. How many supervisors should a call center have to monitor over its staff? What is this magic ratio of supervisors to staff, which can ensure that high-quality is maintained  each time.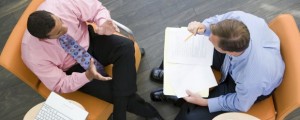 Some call centers feel that for every 10 agents, there should be one supervisor, while others feel that this number may go up to 20 or be as less as 5.
Actually there is no single specific number which can be advised for all the call centers. Each call center is different in its own way. They can be differentiated on various criteria like the kind of human resource they employ, the kind of functions they  execute and the kind of clients they cater to.
Such factors that determine the supervisor to staff ratio are listed below:
?    Recruitment Policy
Some call centers will have a majority of  staff with prior experience as agents, while others will hire more freshers, straight out of high-school or college. Again, some centers would subject every candidate to a rigorous examination to test their communication skills, while others may be more lenient in their interviews. If the recruitment policy is stringent and experienced and competent agents are recruited, then the number of supervisors required for staff would be fewer.
?    Chief Operations
Some operate mainly as an inbound call center, while others may be a specialized outbound one. A call center which offers customer support, will require more supervisors as one needs to monitor the quality of customer experience, and each incoming customer call ought to be handled well. In an outbound center, the agents are driven by targets and    supervisor is required only to seek their progress in achieving targets.
?    Kind of clients
The centers catering to clients mainly from the domestic market may not require as many supervisors. But offshore outsourced call centers, which have to serve international clients and meet the global standards of service, would require more number of supervisors. The quality of service promised in the service level agreements has to be met, and this would require more number of quality managers and supervisors.
?    Client Industry and Business Process
The nature of the industry plays a big role in determining the amount of supervision required.
Technical help desk or customer support for technologies, demands more number of supervisors. Also the financial and insurance companies, which have to deal with complex numbers and cannot afford to have error of even a single digit need greater supervision.  Business processes like order-taking or telemarketing, however do not require as many supervisors.
All of these factors contribute in determining the number of supervisors  required. So don't decide your staff to supervisor ration on the basis of what others are doing. Analyse your situation first, and then pick out a number thoughtfully.
And this number, will eventually prove to be the ideal ratio!