Outsourcing is one of the best things that have happened for the business world. Organizations can now easily outsource their non-core businesses activities to offshore vendors and receive professional solutions for all their requirements. These vendors offer a wide range of call center services which ensures that you are easily able to find proper solutions for each and every business requirement. Whether you require virtual offsite receptionist services or you want to get phone answering services in India, you can easily find them all at these vendors.
However, here we are going to talk about some of the things that you should consider before outsourcing order processing services.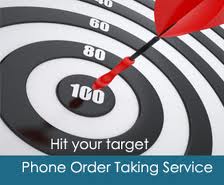 The quality Of Agents Available: As the agents working at the vendor's location would represent your company therefore it is important that these agents have all the qualities that are required for the job. Their communication skills must be exemplary and they should also have good people skills. Further, up selling and cross selling qualities are also added advantages. It is suggested that you conduct a few interviews to ensure that the quality of their agents is good so that you don't have to suffer later on.
The Script: Most probably you will need a prepared script for your agents that they will use while talking to your customer. It is highly recommended that you use this script but only as a reference material. This script should include all the main points that an agent needs to remember so that he can refer to it and talk to the customers in an appropriate manner. This will make them talk naturally with the customers thus providing them a better customer experience.
Types of Services Offered: It is very natural that your business will grow with; at least that's what you would have planned for. Now when your business grows, you are bound to look for vendors who could offer you outsourcing services for your new business requirements. It is suggested that you partner with a vendor who offers a wide range of call center outsourcing services. The best option would be to partner with a call center in India who offers all the major outsourcing services. Make sure that vendor offers services such as virtual offsite receptionist services, phone answering services,Outsourcing Order Processing Services and customer care support services.
If you want to share your thoughts on this post or would like to tell us some points of your own then please leave us a comment below.