Being a good Call Center Agent is not about getting the right educational qualification, but essentially about getting the right skill set. Just like it is not important for the Agent to have a degree in English, but it is important for them to be able to speak in global neutral accent of English. Therefore we at A1 Call Centers have regular soft-skill training sessions for our Agents. Some of the key soft skills which we emphasize upon are: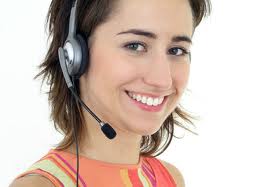 Be Calm
When a customer is agitated or excited, Agent needs to respond, not react. This is the foremost quality which an Agent ought to have.
Be Thankful
A Call Center Agent usually has to perform some mandatory inquiries before they can resolve any issue completely. Each time the customer obliges to something that is asked, always acknowledge it with gratitude. This smallest gesture of saying 'Thank you' can make the customer feel valued greatly.
Be cheerful
They say that when you smile and talk to a customer, there is a marked difference in your tone, as opposed to when you are talking to without smiling. So for an Agent to be smiling, and have a charming personality is a must. This enables the Agent to please customers and ensure that they are completely happy and satisfied.
Be helpful
Being helpful is part of the job of an Agent and 'May I help you' is part of their script. But you must also have an attitude of being helpful and genuine intentions to help somebody.
Be Polite
It is important for you to be soft-spoken and courteous while talking to customers. Loud voice can be mistaken for being rude. So always maintain politeness in your voice.
Armed with these qualities, the Agents can truly excel in customer service and guarantee complete customer satisfaction and happiness. Just like our Agents at A1 Call Center always do!