Delivering customer services requires a lot of skills and proper knowledge of the work. Customer satisfaction cannot be achieved unless you deliver proper solutions and a nice experience to them. Building relationship with customers is also very crucial as it helps them in conveying their problems easily and allows you to provide a well aimed solution for the same to them. Call centers should encourage their agents to build good rapport with customers while delivering customer services.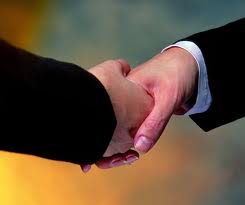 Here are a few tips that would help international as well as domestic call centers in building great rapport with customers:
First impression should Be Great: The first impression that you make on your customers will stay with them for a very long time. Make sure that you greet them well. It has been rightly said that first impression is the last impression therefore make sure that you present yourself in the best possible manner to the customers.
Adjust yourself According To the Customer's Style: Every person has a style of communication. The way they talk, the words and phrases that they use etc could be easily known in the first few seconds of the communication. Agents should be able to perceive these traits and then adjust themselves according to the customer's style.
Pace and Tone of Speech Should Be Matched: The pace at which people speak and the tone that they use while talking over telephone should also be matched by the call center agents. Your aim should be to make them comfortable in talking with you so that they could convey their queries easily with you. Once you are able to understand their problems, it becomes much easier for you to provide effective solutions
Using The Names: The name by which you address a caller is also important. Opening your lines with a Sir or Madam sounds good but there are other options too that are highly effective in building rapport. If the customer is below 30 years of age then you can address them by their first name. For rest you can use their last name. However, it would be better if you take their permission before using their first or last name. When you address them by their names, it becomes much easier for them to communicate and they feel a lot more comfortable.
These are some of the tips that could help organizations and call center outsourcing vendors in easily building rapport with their customers while delivering customer support services to them. If you have any suggestions on this topic or would like to share your thoughts on the same then please feel free to leave us a comment below.