Handling the calls made by clients for the first time also decide the fate of your deal with the client. It, therefore, becomes inevitable to focus on call answering services for small businesses to a positive image. Taking support of outsourcing vendors that offer this service is also a viable option for your business.  Lots of your possibilities to close a deal depends on the first impression made in front of the clients.
We have listed all the major benefits associated with call answering services.
Benefit #1: Save costs linked to hiring a receptionist
Having a receptionist may not be an economically viable option for small firms and startups. Also, it may be impractical to have one if you are not sure about a volume of calls that your firm may receive. Therefore, using a telephone answering service India is a justifiable option to save you from the heavy salary of receptionists.
Benefit #2: There is an option of call recordings
Recording of calls can be quite useful for small firms. The most crucial benefit is that these recordings can be used as proof in case of any dispute faced by the firm in the future. Also, it ensures that micro (but essential) details associated with the calls are never missed.
Benefit #3: You can provide a toll-free number to your callers
Giving perks to a client at every stage is what makes you different from your competitors. Providing a toll-free number while they call your firm is one such perk you can offer by taking the support of phone answering services.
Benefit #4: Customers can call even if you are not working
It definitely delivers a positive impression among customers when they are able to call you even at 2:00 AM in the night. And this is possible if you take the support of professional call answering services provider that is operational round the clock throughout the year.
Benefit #5: Your firm looks bigger (and better)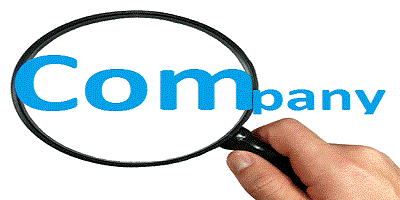 Customers prefer to use services/products of those firms which are operating at a large scale. Having a dedicated phone answering service with the toll-free number magnifies your image in the market ultimately attracting new prospects.
Benefit #6: Calls are handled by experts
It is said that great communications lead to long-term relationships. This is at least true in a business sense where clients expect perfect communication from company's end. When you outsource virtual answering service in India, you get the assurance that calls are being handled by seasoned experts that have expertise in communication.
Benefit #7: You save your time and energy
Call handling on daily basis is never a cakewalk. It indeed consumes a lot of your energy and time if done regularly. As a result, your focus is diverted from the core areas of your business which ultimately impacts your goals. On the other hand, outsourcing this process allows you to handle your core activities in a much efficient manner.
Benefit #8: Efficient order taking
If you have business in which customers can place an order through phone, then this service is boon for you. A professional order taking process ensures that orders are placed without errors in a quick manner by the agents. The potential customers can also be influenced by these agents to purchase a product/service even if the calls are made just to inquire about a specific thing.
Benefit #9: Easy appointment scheduling
Several businesses like real estate, engineering processes and law firms etc. need appointment scheduling for meeting with clients or other concerned persons. Having a professional to perform this task on your behalf will not only give a better impression but will also ensure error-free appointment setting.
Benefit #10: Every sales call is attended
Sales call act as oxygen for every firm. You can't survive for long if you get it the inadequate amount of calls. If you are not available to attend the sales calls then spending a huge amount of marketing is mere wastage of money. Having a third party vendor that attends sales calls with full energy and interaction ensures that you never miss a client.
Benefit #11: Energy level of agents is maintained
If you handle phone answering by yourself, it is a possibility that you may get frustrated after a few calls. But answer service companies have professionals agents are which remain enthusiastic even after handling the 100th call. This enthusiasm is needed to deliver a good impression to the clients.
Therefore, having a specialty answering service works in favor of every form of business in this competitive scenario.