or A1 Call Center, our Agents are the biggest asset. And for each of our Agent, the biggest asset is their 'Voice'. We realize that our whole business as a call center services provider is reliant on these 'Voice Processes'. And that is why we value our voice skills and always work towards honing them further.
This is why a two day long workshop was conducted at A1 Call Center in which the best voice and accent trainers of the industry were invited to enrich our Agents. The sessions were total of 12 hours, spread over 2 days. The sessions would be followed with lots of fun and frolic. Team games and contests were organized which saw huge participation by all the Agents.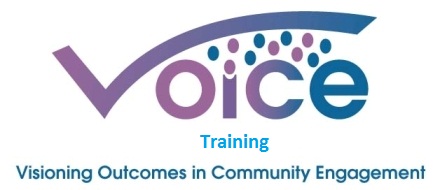 Here are some of the highlights of this 2 day workshop:
Day 1
Session: Go Global, Accent-Neutral
This session was inaugurated with a hilarious play where 5 Agents played the role of an American, Australian, British, Chinese and Filipino trapped in a room, and the miscommunications they have due to peculiar accents.
This play underlined the importance of a neutral accent. Tips were shared with the Agents on how they can be a truly global communicator, especially as we at A1 are Cisco based call center meeting all the international standards of excellence.
Day 2:
Session: Right pace, bright face
This session started with a montage of call recordings in which the Agents were speaking either very quickly or very morosely and slowly. In one recording, an Order Taking Services Agent was talking so fast, that the customer had to say 'pardon' three times! This bullet speed of talking was juxtaposed with a slow and gloomy Agent's voice performing Seminar Registration Services, and this contrast had everyone in splits. The realized the importance of having the right pace while talking. The Trainers told about the optimum 'words per minute' or wpm rate to speak. They also told the essentiality of talking with a smiling face, especially if you are an Agent of Inbound call support, so that the happiness is conveyed in your voice.
The two day session concluded amidst cheer. The workshop was extremely beneficial for our Agents, and will also definitely prove beneficial for our future business and clients. As we at A1 Call Center have always known, nothing gives more ROI than a good training!